Latin Rock and Rock En Español
"Despacito," the recent mega-hit by Luis Fonsi featuring Daddy Yankee was hardly the first time that Spanish-language lyrics with Latin music and rhythms appeared in pop and rock music in the U.S. In fact, the "Latin tinge" appears early in the history of recorded music in the United States. A Latin beat is heard in New Orleans jazz and blues legend W.C. Handy's "St. Louis Blues," one of the very earliest jazz recordings. Moreover, the sounds of Mexico and Latin America also became part of the history of American music through musicians descending from those countries, and music and dance crazes like the Cha-Cha, Bossa Nova, and Salsa.
Many think of Ritchie Valens as the earliest example of a rock musician who had a hit with a "Latin rock" song. Among his major hits was a 1958 rock and roll version of "La Bamba," a traditional Mexican song now over 300 years old. La Bamba was the B-side of Valens' 45 rpm hit single, "Donna," his paean to his girlfriend, as seen in the film La Bamba. However, at that time and even much earlier, there were other Chicano and Latino musicians such as Lalo Guerrero, who melded Latin music and Spanish-language lyrics with boogie-woogie and early rhythm & blues. Beginning in the 1960s, it was bands including Santana, led by Carlos Santana, and Malo (still known for the 1972 recording "Suavecito") who created what came to be known as Latin Rock.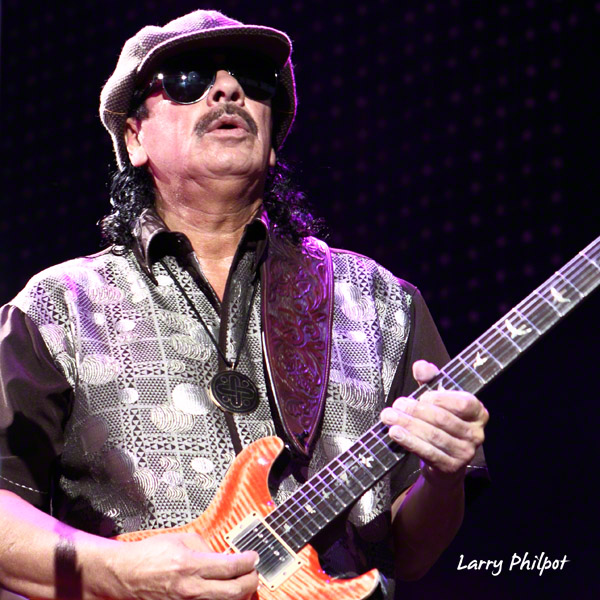 Carlos Santana, who in 1998 became the first Latino inducted into the Rock and Roll Hall of Fame, is the unquestioned king of Latin Rock. Among his now classic rock recordings over a more than fifty-year career have been many renowned songs in English, like his adaptation of Fleetwood Mac's "Black Magic Woman," and songs in Spanish, such as the legendary Tito Puente's "Oye Como Va," both from the second Santana album "Abraxas" (1970). Carlos Santana has also recorded some bilingual compositions with both Spanish and English lyrics like "Let The Children Play" from his album Festival (1977). Among his collaborations with other musicians are recordings with Maná, the Mexican band that is one of the best-known music acts of "Rock En Español." The video seen here is Carlos Santana featuring Maná on the Spanish-language hit song, Espinado Corazón (Thorned Heart) from the album Supernatural (2000).
What then, is the difference between Latin rock and Rock en Español? To begin with, as with most every musical genre or subgenre, there can be no strict definitions when considering Latin rock. The lyrics may be in English, Spanish or even Portuguese when the music originates in Brazil. The musicians may be U.S. born or from any other county–usually in the Americas, but also including Spain. Carlos Santana was born in the Mexican state of Jalisco and immigrated to the U.S. and San Francisco when he was an adolescent. The members of Los Lobos were born in Los Angeles, yet their repertoire includes Spanish-language accordion-based Norteño music, traditional acoustic Mexican standards, and typical Latin percussion, as well as English-language rock and blues. Nevertheless, artists like Santana and Los Lobos are rock musicians, plain and simple.
Bands such as Maná and Café Tacuba from Mexico and countless other rock artists performing mostly or exclusively in Spanish may be included in the Latin rock subgenre, but their music is also identified as Rock en Español (https://www.thoughtco.com/rock-en-espanol-essential-artists-2141834). Bilingual artists such as Santana are not always included, although their Spanish-language songs may easily fall within the category. Of course, bands playing Latin rock rhythms, but singing only in English would not be considered Rock en Español.
Carlos Santana's Global Consciousness Tour 2019 will have dates in Mexico and the U.S. beginning in March in Puebla, Mexico. Santana appears as a guest on the new album Congo released on December 7, 2018, by salsa music legend Eddie Palmieri.
Santana will be at the Vive Latino Festival in Mexico City, Mexico on March 17th, 2019. Tickets go on sale November 10th. 
The first U.S. show announced for the Global Consciousness Tour 2019 will be a stop in St. Augustine, Florida on April 20th, 2019.