Plastic Yellow Band Soars with "Above Gravity"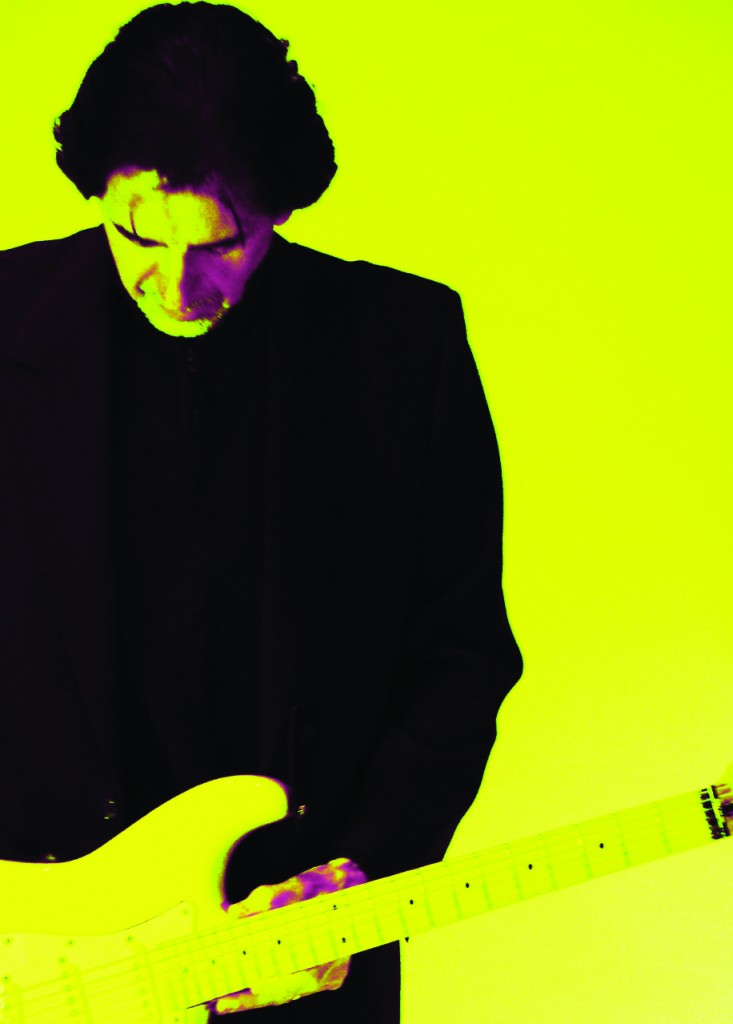 In today's streaming music world, it's not surprising that the first listed track on any band release usually gets the most play. If listeners like what they hear, they move on to the next track and the one after that. With that being said, having a 21 minute song at the top of your playlist can only mean two things. First, you have one set of big brass ones and second; your song is good enough to back it up. Well, big yay for the Plastic Yellow Band as their lengthy opener "Starlight" delivers enough to keep you interested in all that comes next.
Above Gravity, is the second album from writer/producer Gerry Jennings and his changing cast of musicians known as the Plastic Yellow Band, and "Starlight" leads it off with a definitive statement. A melancholy piano intros into a verse immediately conveying the loneliness of looking back on a lost love. It doesn't take long for the tempo to pick up but the haunting feeling remains. Around seven minutes in, they break from gravity and blast off into some old school rock, then wanders back and forth for the rest of the track, basically giving a preview of all the styles found on the rest of the album. Is it long? Well, yes, but it's not dull. It has the familiarity of something from the Beatles (there is the nod in name to John & Yoko's Plastic Ono Band) but without the nostalgia.
[youtube]https://youtu.be/3DmvJ6TQVKw[/youtube]
The same feeling continues into "America (Mother of Exiles.)" Think Lennon hanging out with Harry Nilsson, with more inspiration and less booze. "You Lied To Me" gets a little grittier, a little meaner in message. Classic rock guitar and keys bring out a full sound with a matter-of-fact vocal wrapped around it.
The musical homage to Lennon comes back full force with "Two Virgins" It's a retelling of "The Ballad Of John & Yoko," with a little more romance and melody. The track even ends with Lennon's famous line, "All we are saying, is give peace a chance."
"When I Rock" just does, right from the opening note. More rock-a-billy than metal, it's a nice few minutes of toe-tappin' energy. The next two songs, "Promises" and "Pain" move away from the general feel of the rest of the album. "Promises" features a crisper vocal track and more of free flowing melody with a touch of gospel background vocals. "Pain" is upbeat and probably the most current sounding song on the album. The album ends with "Dressed In Her Lace," a prog rock feeling song which brings the Moody Blues to mind. Not the strongest song on the album, but it does tie back to the opening track in overall feel, though solely on the low tempo end.
Above Gravity evokes the feeling of much of what was groundbreaking back in the 60s and 70s. While it's not as fresh as it once was, the Plastic Yellow Band's take on it is far from stale.  It's comfortable, and offers a natural progression from then to now. A good listen with enough diversity for everyone to enjoy.
Review by Kath Galasso @KatsTheory
Track Listing:
Starlight
America (Mother of Exiles)
You Lied To Me
Heaven Can Wait
Two Virgins
When I Rock
Promises
Pain
Dressed in Her Lace