UBAHN Fest in Cincinnati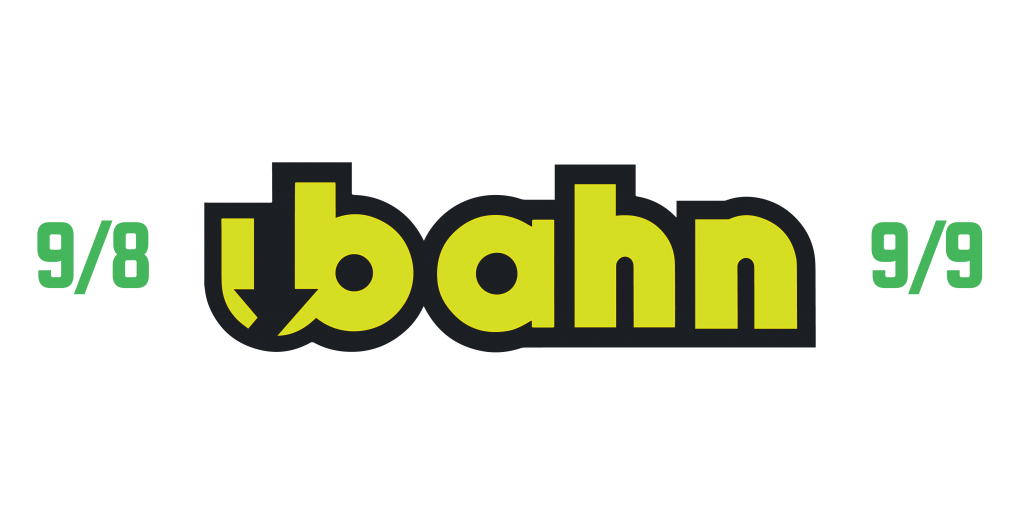 SINGLE DAY TICKETS ARE ON SALE NOW FOR
UBAHN FEST IN CINCINNATI
BIG SEAN, 2 CHAINZ, GUCCI MANE, STEVE AOKI,
LECRAE, NIYKEE HEATON & MORE
Cincinnati's Only Underground Experience to Returns this September
Beneath Cincinnati in the Riverfront Transit Center
SINGLE DAY & TWO-DAY PASSES ARE ON SALE NOW!
CINCINNATI (July 7, 2017) — Single day tickets for the fourth annual Ubahn Fest are on sale now. Ubahn Fest is set to take place this September 8 and 9 in downtown Cincinnati underground in the Riverfront Transit Center and is presented by AGAR and Nederlander Entertainment. Ubahn Fest will feature live performances over two days on two stages including performances by Big Sean, 2 Chainz, Steve Aoki, Gucci Mane, Lecrae, Niykee Heaton and more. Tickets, $65 for Single Day pass ($75 day of event), $120 for Two-Day Pass and $250 for the limited availability VIP Pass are on sale now at Ticketmaster.com and by phone at 800-745-3000.
Performing on Friday, September 8 will be 2 Chainz, Steve Aoki, Niykee Heaton, Malcolm London, New Thousand, Chuck Diesel, M.O.O.N., Jayal and Jeremy Hill.
Performing on Saturday, September 9 will be Big Sean, Gucci Mane, Lecrae, ClockworkDJ, Speed, C The Gray, Audley/Sylmar, Monty C Benjamin, DJ J Dough and Bergs.
In addition, Ubahn will pair its lineup with live artwork installations, skateboard demonstrations, local vendors and other interactive experiences to transform Cincinnati's underutilized Riverfront Transit Center into a truly unique festival experience.
MEET US IN THE TUNNEL:
UBAHN: Friday & Saturday, September 8-9, 6:00pm – 1:30am
Riverfront Transit Center: 220 Central Avenue Cincinnati, OH 45202
(Between Third Street and West Pete Rose Way)
TICKETING
Tickets, $65 for Single Day pass ($75 day of event), $120 for Two-Day Passes and $250 for VIP Passes, are on sale now at Ticketmaster.com, and by phone at 800-745-3000. More information can be found at UbahnFest.com. The VIP Pass allows access to optimal VIP locations at the event, as well as event entry on both nights. Tickets are available at: ticketmaster.com/venueartist/181038/2259812?brand=ubahn
HEADLINER ARTIST BIOS:
Big Sean: Born in California, but raised in Detroit, rapper Big Sean has consistently delivered hit singles, like "Dance A$$," featuring Niki Minaj, "I Don't F*** with You," which debuted at No. 1 on the Billboard Top 100 and went platinum, and most recently, his single "Bounce Back," which reached the Billboard rap Top Ten in 2016. 
2 Chainz: Tauheed Epps, better known as the rapper 2 Chainz, launched a successful solo career in 2010 and continues that success today, with singles like "No Lie" and "Where U Been," while also becoming the go-to artist for guest verses in many hit songs, including Kanye West's "Mercy," B.o.B's "Headband," Juicy J's "Bandz a Maker Her Dance," and most recently, "No Problem," a Grammy-award winning collaboration with Chance the Rapper and Lil Wayne. 
Steve Aoki: Success seems to follow Steve Aoki no matter what hat he is wearing whether it be as electro house musician, DJ, record producer, Grammy nominated music executive to one of the most successful touring artists form the past several years. His collaborations range from Drake to Bloc Party to Rivers Cuomo of Weezer to Afrojack to Tiësto and many, many others. Aoki has also released several Billboard-charting studio albums as well.
Gucci Mane: Atlanta, Ga. native Gucci Mane is a hip-hop recording artist who founded 1017 Records, helped pioneer the hip-hop sub genre of trap music, and has collaborated with the likes of Lil Wayne, Flo Rida, Meek Mill, Akon, and more throughout his career. 
Lecrae: Lecrae is a Christian hip-hop artist whose seventh studio album Anomaly debuted at No. 1 on the Billboard Top 200 as well as several other Billboard charts, including Digital Album, Rap Album, Christian Album and Gospel Album, breaking history by being the first artist to occupy the No. 1 album spot on both the Gospel Albums and Billboard Top 200 list. 
Niykee Heaton: An American singer, songwriter, record producer and model that was discovered through her YouTube channel after uploading covers of contemporary hit songs that went viral. She released her debut project, entitled Bad Intentions, in 2014.
Heaton embarked on her first headlining concert tour, The Bedroom Tour, in late 2015, and released a similarly-titled mixtape, The Bedroom Tour Playlist, on March 18, 2016, which compiled remastered material she had previously shared online for free streaming and debuted on the live shows.
###
ABOUT UBAHN:
Ubahn is a two-day hip-hop and rock music festival that will features an eclectic line-up of live performances across two stages, in a scenic and underutilized Metro Transit Center under downtown Cincinnati's Second Street. Ubahn Fest pays homage to Cincinnati's rich German heritage, as the word "U-bahn" directly translates to "underground metro transit station".
For artist submission and more information: www.ubahnfest.com
Facebook: www.facebook.com/ubahnfest
Twitter: @ubahnfest
AGAR:
AGAR is a cultural activation agency that leverages human experiences, event production, digital platforms, music, art and content design to grow a brand's culture. AGAR is on the pulse of popular culture and in the trenches where relevancy meets real. Creating immersive experiences with multiple interactive and engaging touchpoints, AGAR unites brands with their audience and audiences with their brand.
NEDERLANDER ENTERTAINMENT:
NEDERLANDER ENTERTAINMENT is the premier independent concert promoter in Southwest Ohio and Kentucky. In addition to owning and operating U.S. Bank Arena, a 17,000 seat Arena on the banks of the majestic Ohio River in Cincinnati, OH, NEDERLANDER ENTERTAINMENT continues to develop artists from small clubs to theaters and arenas. From the 300 person club Madison Live to the historic 3,500 capacity theatre, the Aronoff Center, NEDERLANDER ENTERTAINMENT is consistently selling out concerts and events in the region. In addition Nederlander has developed three regional festivals into national destinations drawing over 25,000+ attendees each. With over 50 years of booking experience and thousands of successful concerts and events, Nederlander Entertainment is Cincinnati's premier independent concert promoter.
MEDIA CONTACT:
Andy Wilson, Bohlsen Group | awilson@bohlsengroup.com