Sound On Sound. SOS Festival
SOS FEST – McDade TX
Blue Hernandez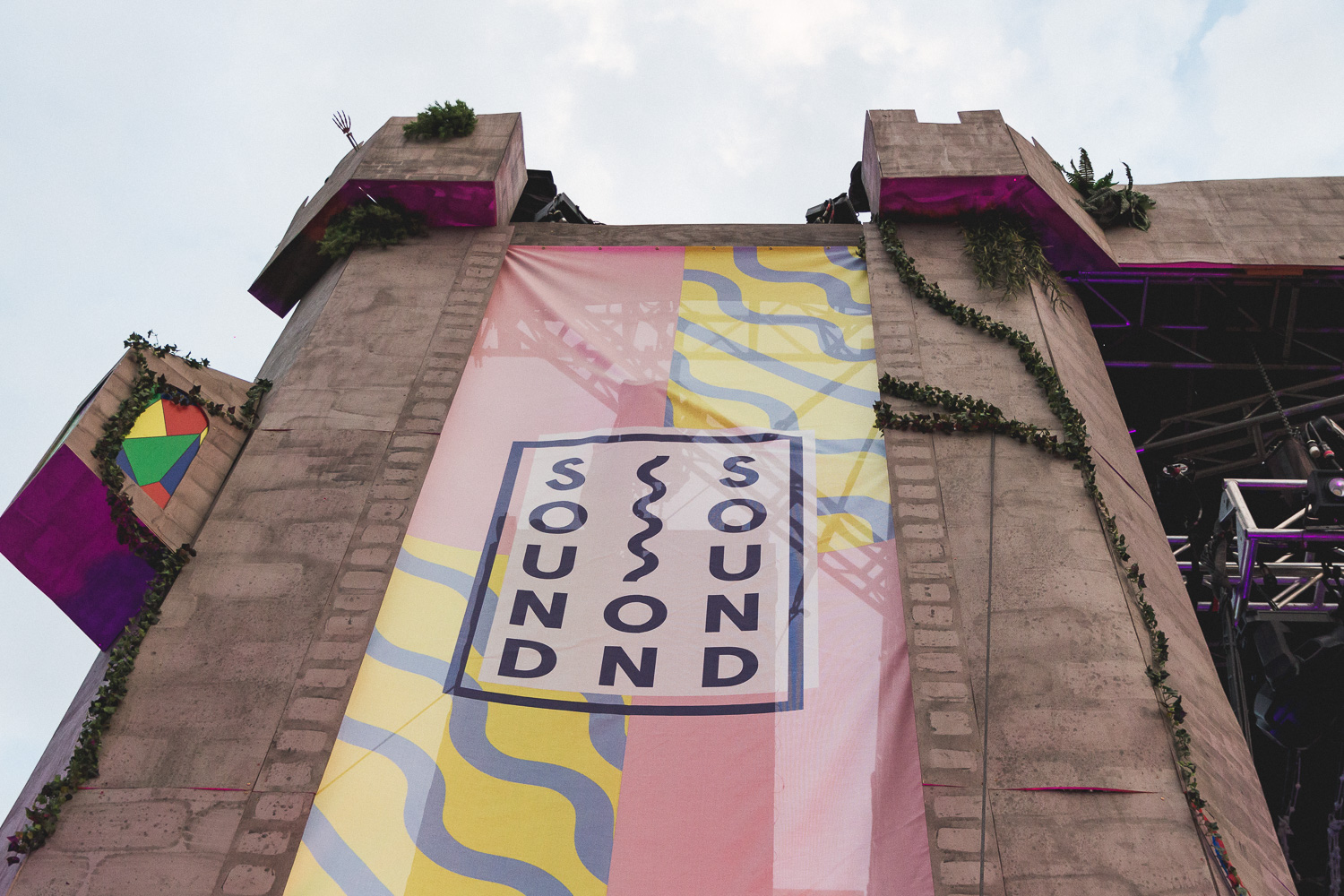 Hidden among the lost pines of Bastrop County lies an incredible little gem that was host to the inaugural SOS Fest. Founded by Graham Williams, creator of Fun, Fun, Fun Fest, the new festival found its home at the Sherwood Forest Faire in McDade, TX just east of Austin. With one of the most diverse lineups seen in an Austin music festival, SOS Fest proved to be everything it promised to be. From major players like Phantogram, RTJ, and Big Boi (Outkast), to old and new underground favorites like Aesop Rock and Pouya, respectively, the grounds also had a lot more going on than just music. Jousting on miniaturized motor bikes, a Volcom halfpipe painted by street artist Anthony Lister, a slew of food vendors, ax-throwing, a high striker, and even a bearded & buff, shirtless Santa Clause all brought smiles to attendees as they wandered through the forest. Musicians would play on three different stages of the fairgrounds, including the dragon-laden mainstage which is definitely the most impressive visual aspect of the entire festival. Imagine your favorite musicians performing on stage with a looming, brightly colored dragon breathing smoke as the music notes carried throughout the night and into the hearts of music fans across the forest. SOS has arrived and has definitely made its mark.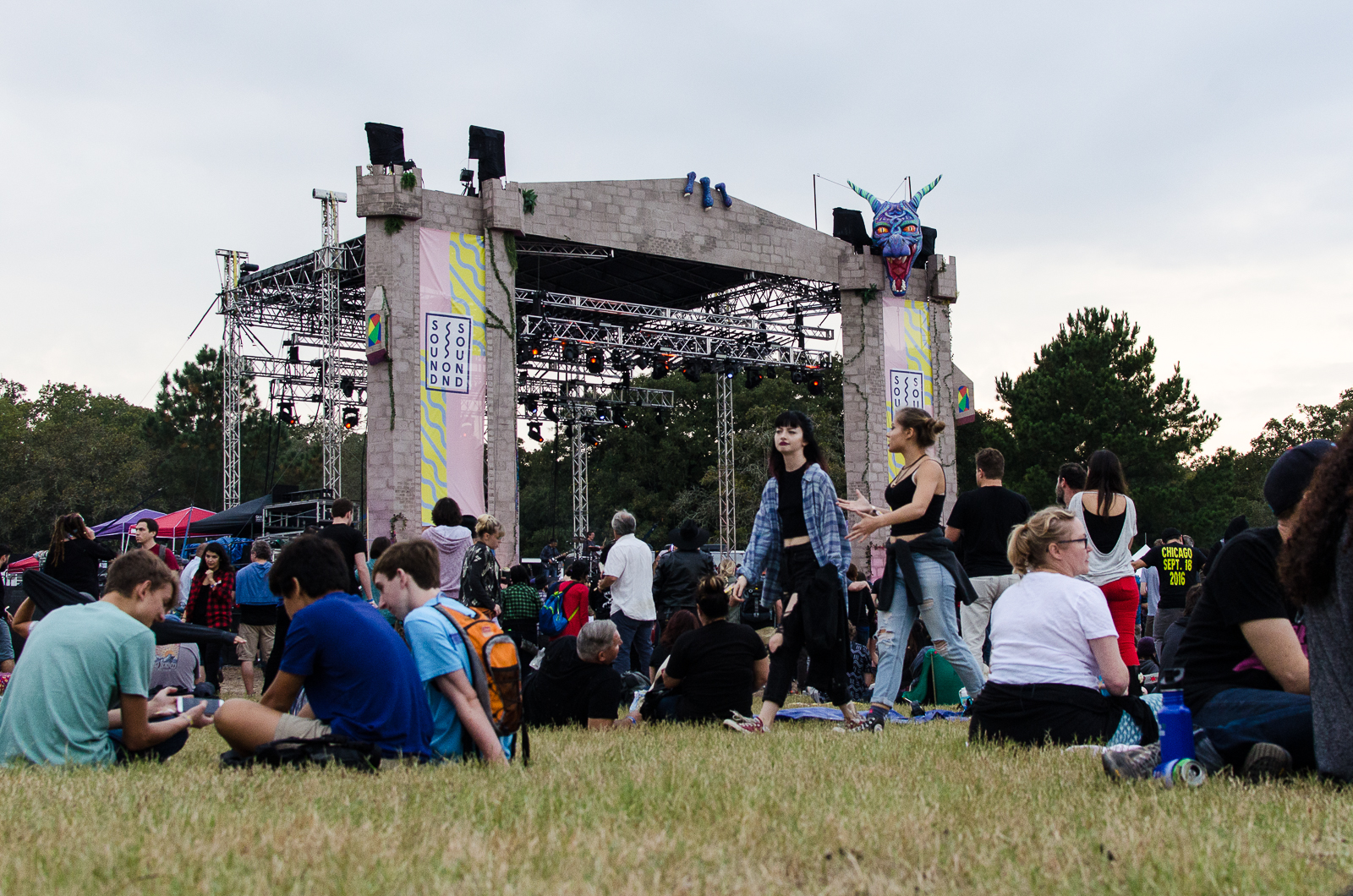 The hardest part of any music festival is all the overlap; there is simply too much going on to catch it all. Deciding who you are going to see perform coupled with all of the random fun that finds you is what drives fans to hang out in one area like this for an entire weekend. SOS fans were just as diverse as the lineup too, but they all had one common goal–to have as much fun as possible in a kick ass forest. It was difficult to find a sour face in such a lively atmosphere. People were in high spirits despite the approaching storms, dancing, laughing, and moshing to an eclectic group of musicians from all over the nation. Old school punk was represented when The Dead Milkmen hit the main stage and took the older crowds to their teenage years with their fast-paced classic sound. An anxious crowd began to get angrily restless with a big delay in start time of another band, Deerhunter. They were soon swooned and calmed by pop rock sounds of the Atlanta group. Big Boi brought more of the ATL flavor to Texas in a manner only he can–with 808s thumping the ground beneath a swarm of music-thirsty people. Playing a mix of solo tracks and Outkast classics, Big Boi had a smile on stage as big as all of the festival goers for the entire set. The vibes were real. Late into Saturday night, Aesop Rock took to one of the smaller stages with Rob Sonic and straight crushed it as the night came to a close. Aesop is no newbie and it shows with his commanding presence as he performed into the darkness of the forest.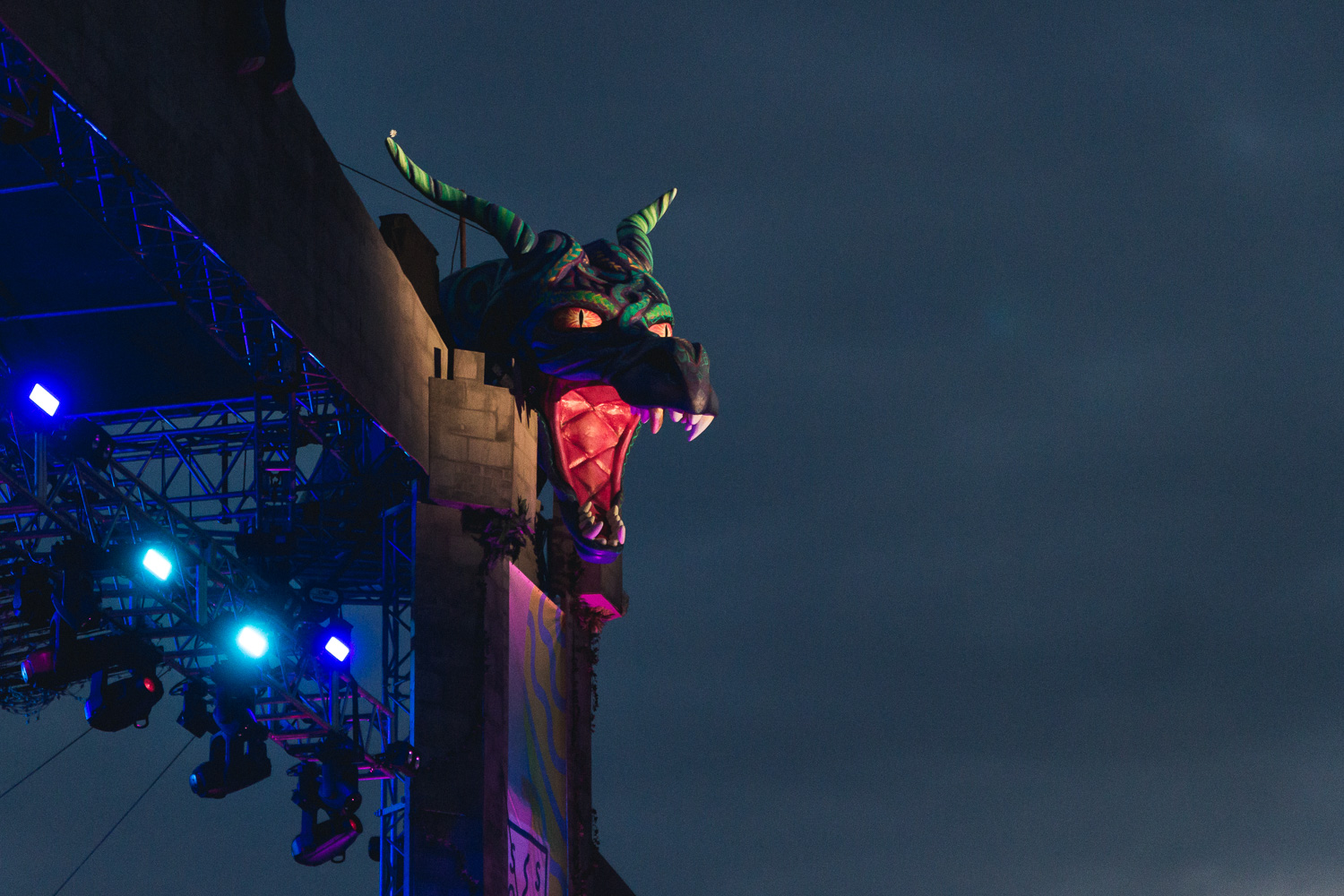 Sunday arrived, along with a huge storm. As we attempted to drive to the festival, we were detoured by the rain only to hear the forest was being evacuated shortly after with the shuttles no longer running from Mohawk either. Bummer. As we drove through the storm returning to Austin and reading of road closures, eventually we would hear the grounds re-opened and the festival continued to wet and muddy attendees. Fans all over seemed to rejoice online in the coming days after the fest as most were happy it happened, yet sad it came to a close. The staff and volunteers of SOS delivered what is sure to be an Austin favorite for what many hope are plenty years to come.
Photo Credit: Christina Harding
Comments
comments
Powered by Facebook Comments