The Buzz About The Last Bees
It's been a very long time since the British Invasion but the influence of The Beatles and other bands from that era can still be felt today. Nowhere is this more evident than with The Last Bees, a band out of, of all places, Milwaukee Wisconsin.
Led by Ian Ash, The Last Bees are a trip back in time where pop was king and a sense of innocence was in the air. Ash grew up soaking in music of all genres and realized many bands were gaining in popularity by embracing the influences of the past. That knowledge and his love for The Beatles made it easy to decide on the direction of his musical career.
The Last Bees have released a self-titled EP which features very catchy, very British Invasion style songs. The end result is six tunes that are uplifting in a youthful way, like the way that blowing bubbles will make you smile no matter what your age.
The initial single release is a song co-written by Jim Peterik of "Eye Of The Tiger" and "Vehicle" fame called "True Or False." The co-write falls seamlessly in line with the other five tunes and makes you wonder how these two Midwest guys stayed so true to the British beat.
Throughout the EP, the tempo and overall feel of the music stays remarkably on course. Case in point, "Can't Wait" not only sounds like a blast from the past, but the video is pure 60s b&w tv, right down to the bow at the end of the song, a perfect bit of homage to The Beatles.
The Last Bees EP is a real treat if you're longing for a time when music was simpler and before every choice in life became so hard. Each song will get your feet tapping and even if it's a nostalgic look back, it's a lot of fun and really well done.
Review by Kath Galasso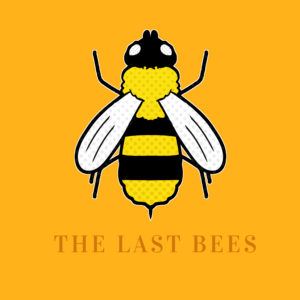 The Last Bees website
The Last Bees on Facebook
Comments
comments
Powered by Facebook Comments