Jim Peterik, 'The Songs' – Reviewed
When you're a musician who has co-written one of the most recognizable songs ever recorded.
When that song goes on to win a Grammy, a People's Choice Award, is nominated for an Academy Award, hits Number 1 on the charts all over the world, and becomes one of the most downloaded songs of all time.
When you have that song as part of your resume for over 30 years… and then you think, "hmm, maybe I'm not quite finished with it yet."
Well, apparently that is the mindset of Jim Peterik, and the song he decided to revisit is "Eye Of The Tiger." But more about that later.
There's been a lot of miles in the rear-view mirror since Peterik left Survivor, the band he co-founded in the late 70s. But unlike the band, which began to stagnate in the late 80s, Peterik has kept on moving. Still active with The Ides of March, his band that had a hit with "Vehicle" in 1970, Peterik is also founder of Pride of Lions, mentors young talent through his own label, has written two books, and can always be found helping out charitable organizations.
Pretty much, he never stops. At least with the release of his latest album The Songs, he seems to look back. The Songs features 13 tracks, mostly vintage Peterik, with a couple of new tunes added in. Most of the work on the album was done in Nashville, and with Fred Mollin producing, they reworked eleven songs from Peterik's catalog. They took driving, full rock songs and brought them down to acoustic, contained melodies that have become more powerful through less instrumentation.
The album opens with the song that started Peterik's ride so many years ago. "Vehicle" takes on an almost ominous feel where the electric piano plays slowly as Jim's vocal fills in. The mournful guitar balances out the sound but not the uneasiness, and that's what makes it work.
"Is This Love," the second track off the album was the last Top 10 hit for Survivor. It's a song from lead vocalist Jimi Jamison's era, and though two years have passed since Jamison's death, there was still a feeling of trepidation about hearing someone else doing the vocal. A light-hearted acoustic guitar intro begins to tell the story. Between the vocal and the guitar, the feeling that comes across is that of a man who spent a blissful night, picked up his guitar in the morning and wrote this song from the experience. It sounds spontaneous and sweet. Just a wonderful re-imagining of the original.
.38 Special had a run of hits in the 80s, and Jim Peterik was a writer on a lot of them. On this new album Peterik covers two of them. "Caught Up In You" begins as far away from southern rock as you can get, as classical strings open it up. Jim's vocals are backed up by Night Ranger's Kelly Keagy and while it's fun and interesting, maybe just a little less production would have let it shine brighter.
The other .38 Special song "Hold On Loosely," is given "a whole lot of space to breathe in." Focusing strongly on acoustic guitars, the song is slower paced, almost like a conversation, full of thoughtfulness and feeling.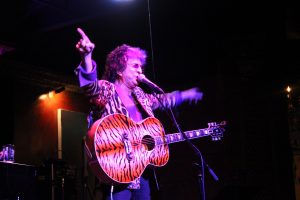 Throw out a little blues harp and take a ride with some "Heavy Metal." Yep, the song Peterik and Sammy Hagar wrote together gets a blues-rock makeover and it's just a whole lot of toe-tapping fun.
Taking it to a whole other spectrum entirely, "High On You," the hit pop song from Survivor takes on a Calypso feel. If you had an ocean breeze and an umbrella drink, you would indeed be in paradise.
So, back to "Eye Of The Tiger." If you thought strings on a southern rock song and Calypso on a pop song were the end of reimagining, then the new spirit found in Tiger will send you reeling. Three words: banjo, violin, mandolin. Ladies and Gentlemen, I give you "Eye Of The Tiger," bluegrass style. Yes, this arrangement makes it a completely different song. It's no longer the motivational power anthem, but has become a narrative tale. Does it work? If you can hear with fresh ears and an open mind, after a few listens, yes. While it won't please every Rocky fan, taking the song on its own merit, it's actually pretty cool. I'd love to know how bluegrass got into the mix, maybe I'll have the chance to ask him one day.
While Jim Peterik has been a musician a long time and has an incredible catalog of music to show for it, songs written half a lifetime ago don't always offer the same perspective in the present. By taking the bare bones of his songs and crafting them new skin, Jim Peterik has let them shine in a totally different way.
Moving forward by looking back.
Review by Kath Galasso @KatsTheory
Track Listing: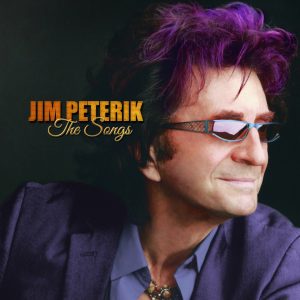 Vehicle
Is This Love
Eye Of The Tiger
Caught Up In You
A. Goodbye
Hold On Loosely
That's Why God Made The Radio
High On You
I Can't Hold Back
Heavy Metal
The Search Is Over
Miracle At Ground Zero
The Same Muse
Comments
comments
Powered by Facebook Comments