Freddie Nelson Rocks with 'Shake The Cage'
Pittsburgh, again. It seems the steel town is forging a spot in musical history as more and more bands from the city begin to take their place on the rock and roll music canvas. Freddie Nelson it would seem, is a name destined to be listed prominently on that canvas.
Nelson has just released his debut album, Shake The Cage, and it combines all that is sacred to the rock genre. Great hooks, catchy riffs, and the right balance between really good guitar work and razzle dazzle showiness. And while not a prerequisite to being a successful rock singer, Nelson has a fabulous set of pipes.
Nelson first showed up internationally with his collaboration with Paul Gilbert (Racer X, Mr. Big) on the 2009 album United States. Around 2015, he began putting together Shake The Cage, while also doing production on Gilbert's latest solo album. Clearly, Nelson has a feel for production and is no slouch in the musicianship department either.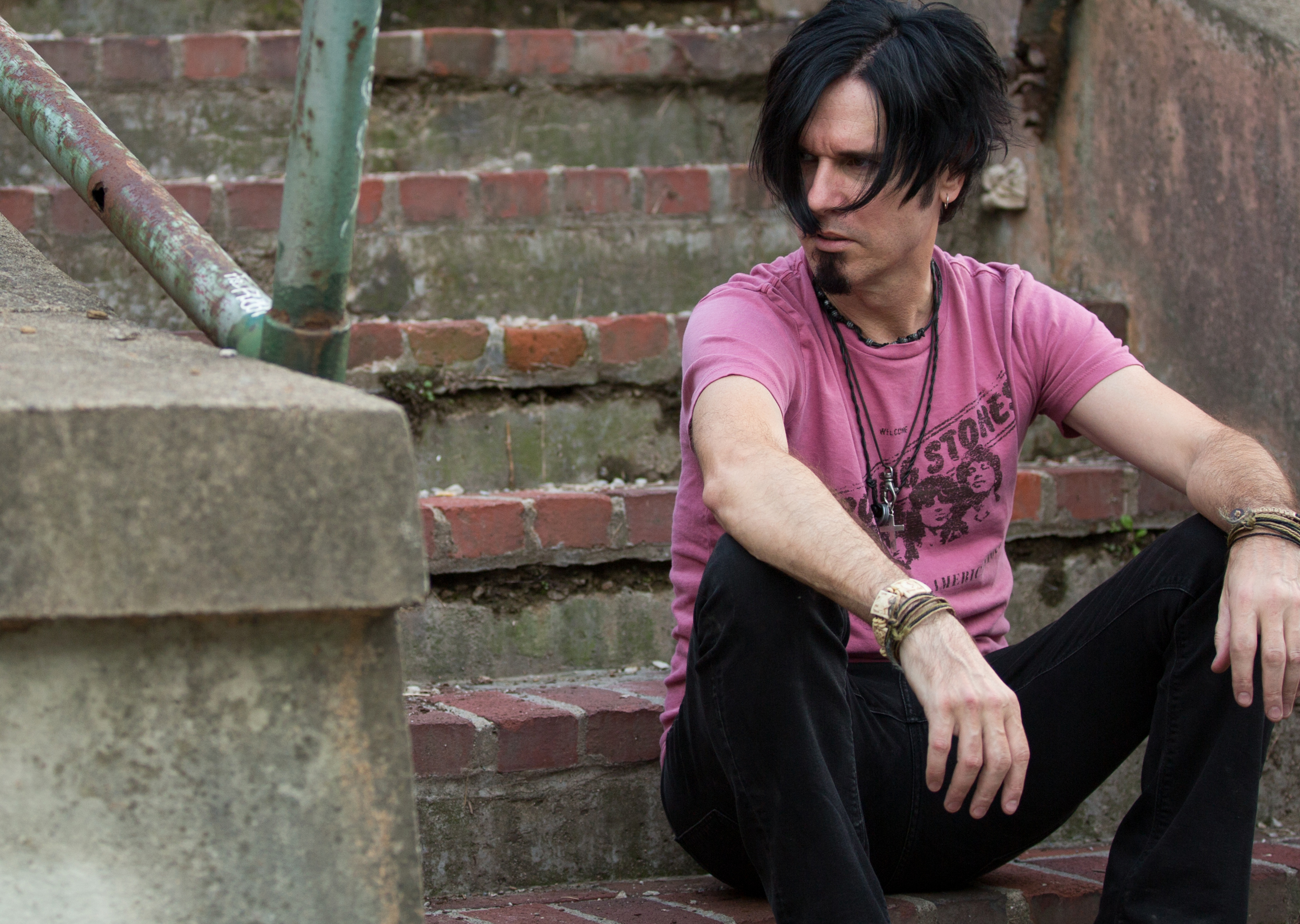 Freddie Nelson: Shake The Cage
"Turn You On" opens the album and instantly establishes the rock and roll identity of the album. As Nelson explained "I let my instincts guide me and this album is the result of living in the moment." Yep, that pretty much sums it up.
The first single from the album, "Hey Doll" comes with a video offering mood, easy riffs and an invitation for a good time. The video was filmed by Tara Bennet and edited by Nelson and his wife. Alone on a stage, Nelson is backlit while playing guitar and asking "hey doll, let me know, if you wanna have a go." Romance…maybe not, but don't discount that whole bad boy thing. And it just might be a whole lot of fun.
"Light" is the first song on the album where the comparison of Nelson's voice to that of Freddie Mercury, is somewhat evident. The melody, background vocals and even Nelson's lead vocal has that hint of familiarity. His bio mentions that Nelson has a four-octave range, same as Mercury, Nelson's vocals have slightly more coarseness than the refined sound of the Queen frontman. That's not necessarily a bad thing, Nelson offers more of a pure rock edge.
The intro on "Keep Running" conjures up the feel of The Beatles White album. Lots of shining guitar but driven by an outstanding bass line. "My Girl" is fun, full of a pop vocal with a rock backing and punk attitude.
Raw passion is the message behind "All Night Long," but the musical arrangement is where you feel the heat. Every note is perfectly in sync with the words and Nelson vocals are the meat of the sandwich.
A sad ballad is not the only way to pay honor to those who have passed on. "Those Who Die" is a hard rock driven anthem in tribute to Nelson's parents. Mourn their loss and celebrate their lives is the central theme of the tune. "For every tear that leaves my eye, I take my glass and hold it high. For those who die."
It's All in the Details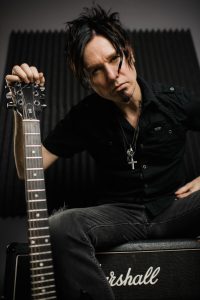 Nothing is cut and paste on this album. The writing, producing, vocals, and instruments with the exception of the fine drumming by Tom Lang, was done by Freddie Nelson. Throughout the album, you get the feeling Nelson is holding back both on his vocals and his guitar work. He offers restraint instead of full throttle. Every beat is measured, very syllable chosen. There are no cut corners, no taking the easy way out. As Nelson says "The record is called Shake The Cage, because I feel that a lot of music has become one dimensional with tools such as pitch correction and formulated songwriting. There is no substitute for hard work and honing your craft, and it's time to challenge mediocrity,"
Indeed.
Review by Kath Galasso @KatsTheory
Freddie Nelson website
Track Listing:
Turn You On
Hey Doll
Light
Never Fight Alone
Keep Running
Let You Go
My Girl
The Show
All Night Long
Monster In My Room
For Those Who Die