RIP David Bowie. Backstory: Ziggy & NASA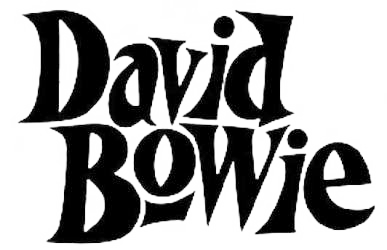 David Bowie RIP. 8 January 1947 — 10 January 2016 (aged 69)
David Robert Jones, aka, David Bowie was born January 8th, 1947, in Brixton, a poor suburb of London, England. He changed his name to Bowie (after the hunting knife) in 1966 to avoid confusion with the Monkees' singer, Davy Jones. During his 69 years, Bowie captivated the world using every artistic medium available to express his creativity and artistic vision. He continually reinvented himself during three decades of fame, and was able to change with the trends like a pop-culture chameleon.
In 1969 Bowie signed with Mercury Records and introduced the space age to Ziggy Stardust with the release of "Space Oddity." Ziggy Stardust was the physical manifestation of Bowie's fascination with stardom and the power of exceptional individuals, fed by Nietzsche and Warhol. Space Oddity was first released as a 7-inch single on July 11th, 1969 and was also the opening track of his second studio album, David Bowie.
Bowie was tailor-made for a world illuminated by flickering color television sets, and a listening public moving toward a high quality, high fidelity, stereo sound. He tapped into teenage angst with his earliest releases and was able to keep in touch with that group throughout his career. As he wrote in All the Young Dudes: "We never got it off on that revolution stuff. Even Space Oddity fixated on the loneliness of space travel rather than the pioneer spirit." This song had a profound and serendipitous connection with the world during a spectacular moment in history.
In 1969, Stanley Kubrick had released 2001 A Space Odyssey and NASA was landing Apollo 11 – a manned spacecraft — on the moon for the first time and . "Space Oddity" inspired the direction of future recordings and Bowie talked about the inspiration for the song saying, "I went stoned, out of my mind, to see the movie [2001 A Space Odyssey] and it really freaked me out, especially the trip passage." Bowie's song "Space Oddity" was used by the BBC to showcase the moon landing and the effect was striking. An entire generation would remember that moment in history and forever connect David Bowie and Ziggy Stardust to space travel, the moon, and NASA. Astronaut, Chris Hadfield memorably performed it aboard the International Space Station in 2013. Chris talked about how just singing the song in a different environment opened up new resonances for him, and made him think about himself and his job in a completely different way.
Bowie pushed the limits of sexual exploration and ambiguity both on and off the stage. In a 1970 interview with Rolling Stone, its writer described him as "ravishing" and "almost disconcertingly reminiscent of Lauren Bacall. "His forward-thinking approach to celebrity image, ever-changing sexual identity, and genius musical presentation set the standard for decades and pushed the avant-garde toward the mainstream. He crossed boundaries, and changed society with the popularity of Ziggy, his Spiders, and their "Space Oddity." Androgynous, provocative, creative, innovative, talented, and driven, Bowie was the perfect vehicle to turn "Glam Rock" into a commercial giant.
After the release of his self-titled album, Bowie treated speed, lyrical content, musicianship, and instrumentation differently. His future recordings reflect experimental musical components that mirror his desire to expand beyond the confines of popular music and create original, ground-breaking music. He advertised his ability to move swiftly between styles with the song, "Changes, "from his 1971 release, Hunky Dory. "Changes" is a blueprint for almost every indie pop album of the last 25 years. It was a song that became a mantra about defying critics and stepping out on your own. It also touches on Bowie's penchant for artistic reinvention.
Bowie was a tuning fork, a lightning rod, an innovator. He described himself as "an awful pessimist" and understood each decade's particular energy like no other musician. No other mainstream artist consistently channeled their anxiety into their art, and the brilliance of his work is a kind of consolation for his passing. Bowie's final studio album, Blackstar was the fastest-selling album of 2016, achieving 146,168 chart sales in its first week of release during the days following his shocking death. The line of 40th anniversary David Bowie releases continues next month with a reissue of the classic 1977 single "Sound and Vision", the first single to be taken from the legendary album Low. The special picture disc will be released on 10 February 2017 and comes packaged with photos from the film The Man Who Fell to Earth, which was Bowie's first starring role.
Bowie will continue to inspire personal artistry and originality long after all of us are dead. He will remain a peerless rock star – a maverick whose music style, artistry, and fashion sense impacted the world in ways no one else did. We are grateful for the vast library of work David Bowie left so that we can enjoy it again and again. We send sympathy to his fans, friends, and family today on the 1st anniversary of his death. <3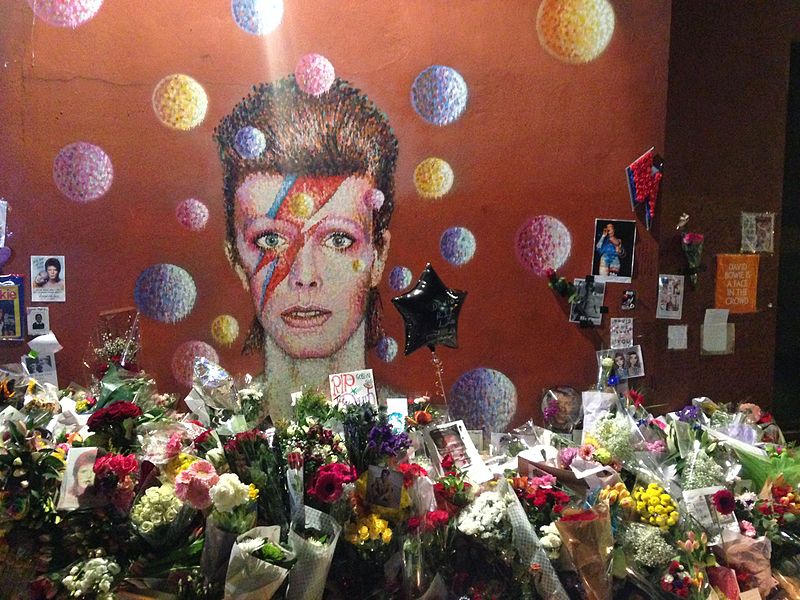 Comments
comments
Powered by Facebook Comments