Aretha Franklin Dead at 76. Long Live The Queen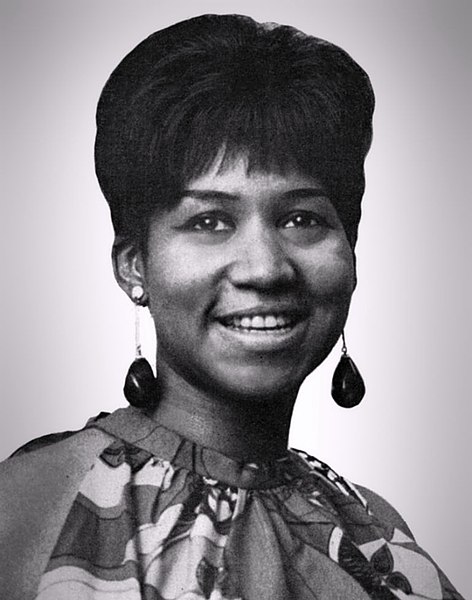 Though she had been singing since childhood and charted songs on the R&B lists, most of us who are old enough, will remember how Aretha Franklin exploded like a super nova in 1967 when she demanded 'just a little respect." Over the years she would receive much more than that. Aretha would get a title, 'The Queen of Soul," as well as an unparalleled career. Today we lost The Queen.
Franklin passed away in her beloved Detroit, surrounded by family and friends. She had been battling various health issues over the years, but always overcame the odds to return to performing. She last appeared onstage last November for the Elton John AIDS Foundation. Her live dates for this year were cancelled under medical advice.
Aretha Franklin was the first woman to be inducted into the Rock and Roll Hall of Fame and her list of awards goes on forever. Among her many honors; 18 Grammy Awards, a Kennedy Center Honoree,  recipient of the National Medal of Arts and the Presidential Medal of freedom.
Anytime you were lucky to see Aretha, live or on television, even in the few times she faltered, there was no way to ignore the greatness that was Aretha. Onstage, she wore sequined gowns and signature furs. But no matter what she was wearing, her voice and her presence distanced her from everyone else. From the great scene in "The Blues Brothers," where The Queen sang "Think" while dressed in a stained waitress uniform, to watching her in the early days singing "I Never Loved A Man," well… nobody put Aretha in the corner.
Easy Journey Aretha.
"Freedom." All hail The Queen.
Aretha Franklin website
Post by Kath Galasso @KatsTheory